John Bradshaw – Return to Virtue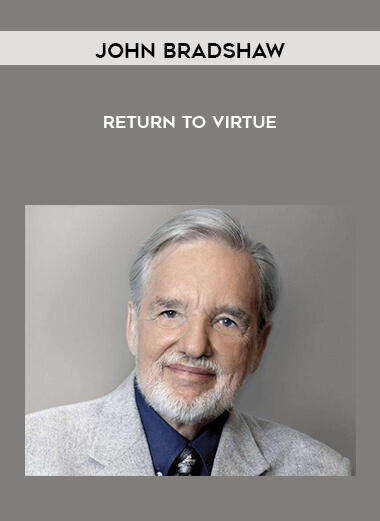 Salepage : Preview
Arichive : Preview
RETURN TO VIRTUE, An Ancient Key To Developing Emotional Intelligence
John Bradshaw
2 Hour 20 Minute Audiobook Lecture on CD
"The development of our emotional intelligence is often far more important to human happiness than IQ…"–John Bradshaw
John Bradshaw, philosopher, counselor, theologian, and teacher, has touched and forever changed millions of lives through his bestselling books, seminars, workshops, and seven widely acclaimed PBS series. In this special presentation
RETURN TO VIRTUE, An Ancient Key To Developing Emotional Intelligence, John Bradshaw introduces a new understanding of what it takes to foster your own, your children's and others' moral intelligence. Drawing from ancient sources, he points to an urgent need to cultivate the development of the four cardinal virtues of our lives–Prudence, Justice, Temperance, and Fortitude. Prudence is the perfected state of what is being called moral intelligence. Without the virtue of prudence, (understood as moral intelligence) no other virtue is possible.
John Bradshaw carefully defines emotional intelligence and shows how it is the cornerstone of justice, temperance (self-restraint), and fortitude (courage). This groundbreaking material marries ancient wisdom and modern brain research offering positive new approaches to re-educating yourself, as well as practical guidelines for educating your children and others. John Bradshaw's new ethics of virtue show you how to make the right decision at the right time for the right reason.
This audio book, RETURN TO VIRTUE, with John Bradshaw, is recommended for personal, academic and public libraries and those searching for new ways to model virtue, ways to reeducate themselves and guidelines to educate children on moral intelligence and right reasoning.
People who bought this series RETURN TO VIRTUE with John Bradshaw also bought BUILDING PERSONAL BOUNDARIES, HEALING THE SHAME THAT BINDS YOU and FINISHING YOUR BUSINESS WITH MOTHER.