Frederic Patenaude-Low Fat Raw Vegan Cuisine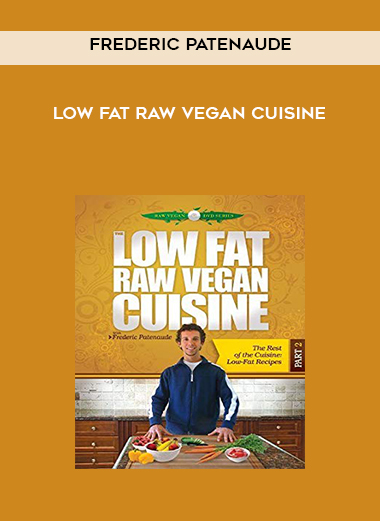 Salepage : Preview
Arichive : Preview
The second DVD in the series contains the rest of the low-fat cuisine techniques, with recipes incorporating whole foods such as avocados, nuts, seeds, etc.
Here's what's covered:
Vegetable juicing
Creamy vegetable soups
Creamy blended salads
Low fat dressings
Low fat salads
Low-fat nut pate
Avocado dips
Fat-free raw spaghetti
How to open a coconut! Plus: nifty kitchen tools to use!
Dessert recipes: coconut cream, durian pudding, and more!