David Home – The Iron Grip. Volume 1 – Pinch Lifting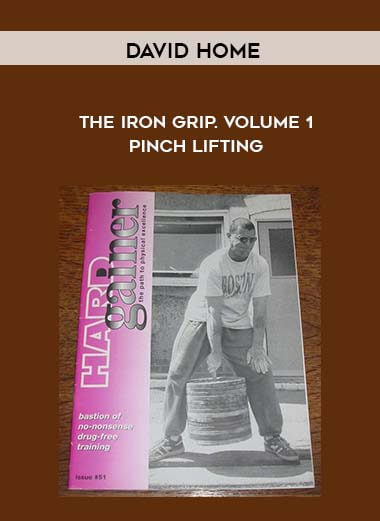 Salepage : Preview
Arichive : Preview
In 1993 David Horne began writing and researching for his now famous hand written Iron Grip Courses. This DVD is the first in a line of hands on (literally!) training DVD's bringing the Iron Grip Course into the millennium.
On this DVD you will see everything! Big one hand pinches, Blob lifts, hub lifts, loose pinching, The Pinch Plank, The Plank of Woe, The Pinch Box, David's World Record two hands pinch lift, Elizabeth Horne lifting 2x15kg/35lbs and hub lifting, Nick McKinless breaking gym records and much, much more! Also included is a special features section showing David and Nick training, fooling around and generally having fun.
This is not your typical training DVD.
Running time: 54 minutes plus special features and bonus footage