Anthony Robbins – Time of Your Life including RPM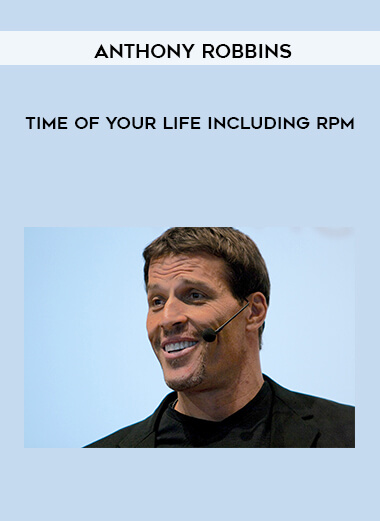 Salepage : Preview
Arichive : Preview
Once you have successfully learned the methods to master your time you can understand the greatness you are truly capable of achieving.
Most time and life planning products focus on activity and what you need to do. The RPM system focuses first on the results and outcomes you want, then connects you to why it's important to take consistent action to achieve them. When the inevitable challenges show up, RPM helps give you the drive to follow through and reach the results you need.
What makes RPM so different from other scheduling tools?
The Rapid Planning Method (RPM) is a time mastery system — a results-focused, passion-driven, massive action plan. This system is what Tony Robbins uses personally to manage 12 businesses, a dynamic lifestyle on the road presenting seminars, a healthy relationship and his own well-being. This is the same system Tony has shared with thousands of entrepreneurs and leaders to successfully master their own busy schedules and start achieving greater goals.
Start learning RPM with The Time of Your Life — a captivating 10-day audio coaching system outlining the system's philosophy and practical application. This comprehensive package is complete set of tools designed to help you re-direct your focus and re-evaluate your current priorities